THE BOX: Buffy vet joins Pleasant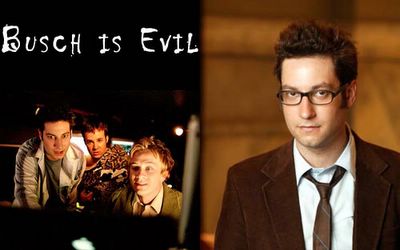 After a career misstep with "The Jury", Buffy alum
Adam Busch
has moved - at least temporarily - to
Point Pleasant
. Adam Busch gained infamy as Warren, the misogynist leader of the "evil trio" on season six of Buffy, the moment he shot Tara (Amber Benson) and then was filleted alive by Willow (Alyson Hannigan).
I'm guessing co-creator Marti Noxon likes Busch evil because his appearance on PP last night doesn't seem to be on the side of righteous. It's not really clear what he's doing in the sleepy little beach town, but as Lucus's (Grant Show) lacky he can't be up to any good.
Sidenote: The beard he sports on the show definitely becomes him. Unfortunately, I was unable to find any pics to illustrate his new found hotness.
Will any other former Buffy stars be joining Noxon's new show?
Find out
.