The Plastic Side of Lindsay Lohan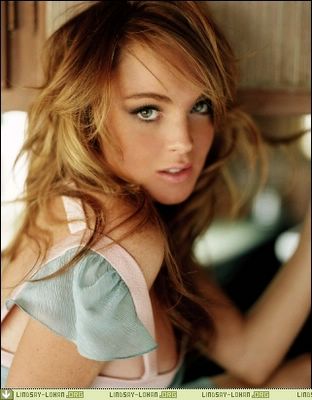 Have you ever wished you could bring your favorite hollywood actress home and dress her in pretty clothes and do her hair? I know at least one person who has - I'm not talkin' about me. Well, said person will now have his chance. Lindsay Lohan will have her very own barbie cast in her likeness. The doll, part of the new "My Scene" line, is dressed "Red Carpet Ready" according the press releases. All yours for only $30.
As you can see below, the likeness isn't to impressive, and neither are the clothes. I figured, though, I'd take the time to share, especially since I blogged about the release of the smile time puppet. Don't worry, I won't make celebrity replicas a habit.
As for my thought's on LL, I must admit that after watching Freaky Friday, I was totally in love with Lindsay Lohan. I was blown away that this was the same little girl that I watched repeated in the Parent Trap remake while watching my little sis's. Granted, Miss Lohan has been traveling down the Britney path and was losing me as a fan. Her album is atrocious. Well, that's not fair because I haven't heard the album (but I have heard the miserable singles). Her tabloidy escapades in the likes of Paris Hilton and Tara Reid show a snotty weak character as well. Then there are the non stop legal coverage of her family. Poor girl. Granted, I've never judged anyone for based on taboidly and "glossy" coverage. As an actress and all around sex kitten, I still love Miss Lindsay.