THE BOX: sending out an SOS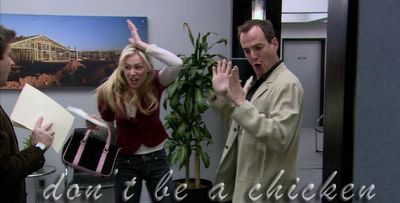 Over on E! Online, Kristin has launched her annual Save One Show (SOS) campaign. Her column this week brings us all up to speed with the fate of our favorite shows from "code black" or dead (like Enterprise) to "code blue" which means only a freak accident will keep this show off the air, like Alias (yay Alias!).
While most of the shakey shows, like North Shore, deserve their shakiness... There are two exceptional shows that you evil Neilsen families aren't watching.
Code Red: Veronica Mars, which is my favorite new show of the year and Code Orange (slightly more healthy) Arrested Development which is simply pure genius.
Please visit E! to vote for a show. Kirsten then lobbies one specific executive on behalf of viewers everywhere. She's quite relentless and good to have you your show's side. The problem, we can only save one.
Click
here
to vote and get the lowdown on your shows' status.