Topher and Tobey Together at last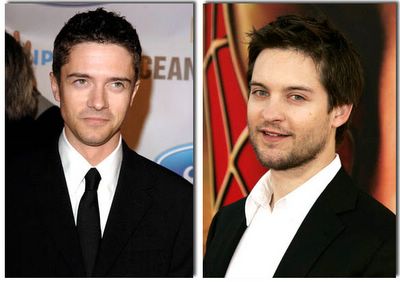 The wonder boy will be in good company on the set of spiderman 3. Sorry, I couldn't resist the pun. Anyway, Topher Grace, a.k.a. the next Tom Hanks (take that Colin), will join Miss Dunst, Mr. Franco, and Tobey in the third Rami installment of Spiderman. Production starts 2006.
While Thomas Hayden Church has already been cast as a "nemesis." Nothing is known about Topher Grace's part in the film. Is it a coincidence he bares a striking resemblance to Tobey's Peter Parker? I don't know enough, or pretty much anything, about the Marvelicious character history to wager a guess. Do you? If so, share.